Invited Speaker at an International Webinar on the topic In-silico techniques used in Pharmaceutical Research
---
On 26th June 2022, I delivered a talk as an "Invited Speaker" at an International Webinar. The webinar was a successfully completed. Participants of the webinar really benefitted on the topics that were covered.
James H. Zothantluanga
Wednesday, 12 October 2022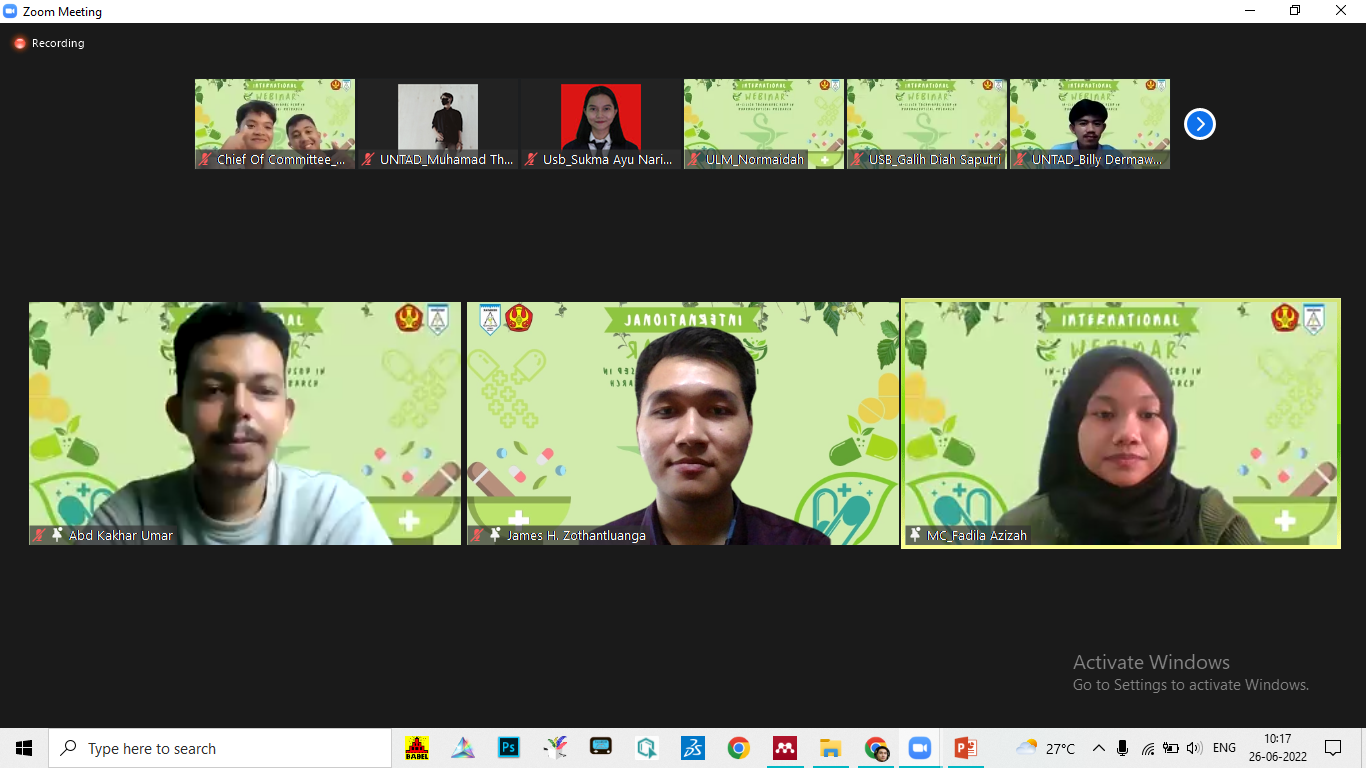 ETFLIN original image generated by AI
Members of the ETFLIN Scientific Society (James H. Zothantluanga & Abd. Kakhar Umar) successfully delivered an International Webinar on In-silico techniques used in Pharmaceutical Research organized by the Pharmacy Student Body & Department of Pharmacy – FMIPA Tadulako University, Palu, Central Sulawesi, Indonesia. The event took place on 26th June 2022. Several topics such as molecular docking, molecular dynamics, MM-GBSA calculations, QSAR, and ADMET were explained and taught to hundreds of participants through PPT presentation and Q&A session. We consider the webinar as successful as participants responded with positive feedback and they showed keen interest to learn and apply the in-silico techniques newly introduced to them.