Omicron unleashed: relentless spread and vaccine mysteries grip the globe
---
Stay informed about the ongoing battle against COVID-19 and the vital strategies employed to safeguard public health in these trying times.
Abd. Kakhar Umar
Thursday, 31 August 2023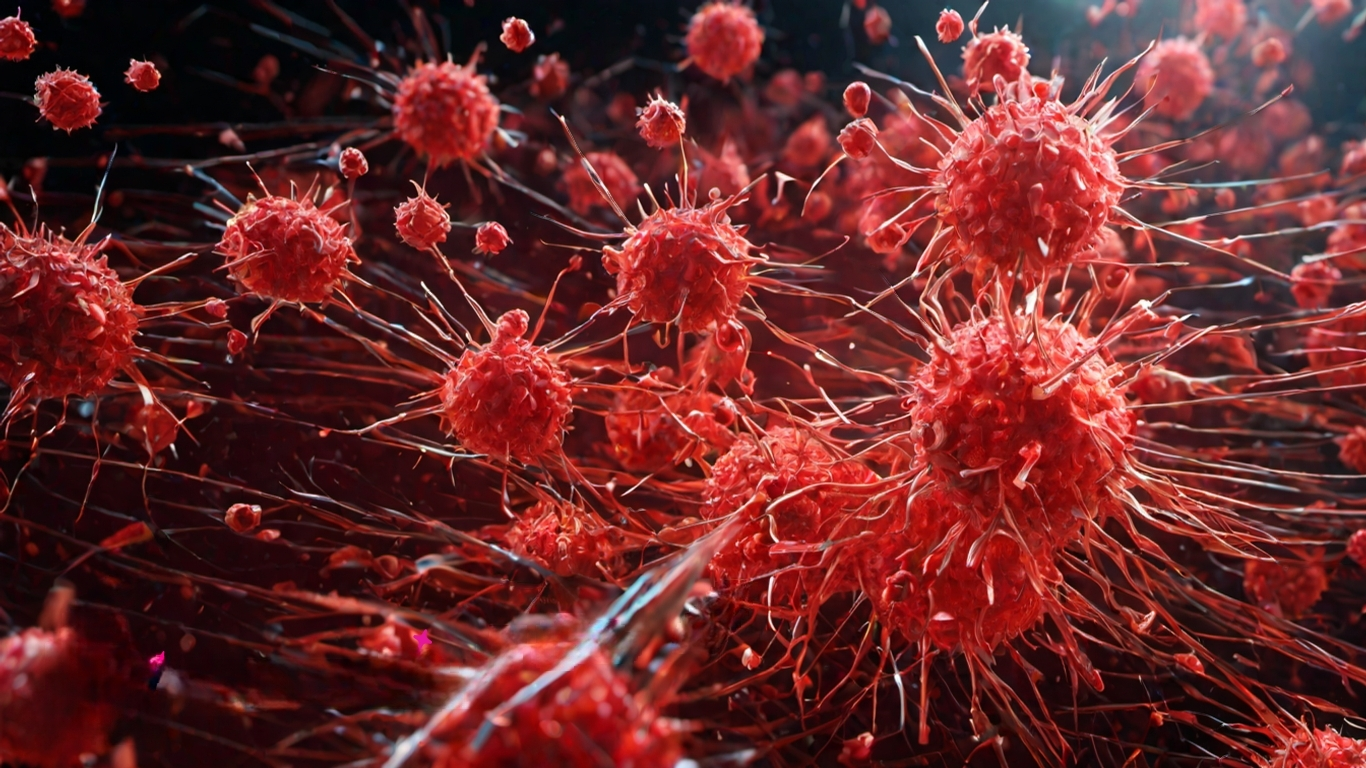 ETFLIN original image generated by AI
Novel subvariants of the Omicron strain emerged, but due to factors such as reduced testing and potential seasonal influences, the true extent of their prevalence remained largely unknown. To comprehensively understand the ongoing impact of SARS-CoV-2 Omicron on HCWs in Sweden, researchers conducted two prevalence studies in 2023. These studies were conducted during the periods of March 14–20 and June 12–18, with a focus on comparing the prevalence with that observed during the summer of 2022.
The participants, all belonging to the COMMUNITY cohort of HCWs, underwent self-administered naso-oropharyngeal/saliva swab sampling, followed by quantitative real-time PCR (qPCR) for the detection of SARS-CoV-2 infection. The research adhered to ethical guidelines and received approval from the Swedish Ethical Review Authority, with participants providing written informed consent. The study cohort primarily consisted of female HCWs, showcasing a high level of vaccination coverage. Most participants had experienced at least one prior SARS-CoV-2 infection, indicating some level of immunity.
In the March 2023 prevalence screening involving 239 HCWs, only 3 individuals (1.3%) tested positive for SARS-CoV-2. The June 2023 screening, with a larger cohort of 424 HCWs, saw a single positive case (0.24%). These low prevalence rates were coupled with higher cycle threshold (Ct) values in positive samples, indicating a relatively low viral load. Sequencing of positive samples revealed the presence of three distinct omicron-sublineages. Intriguingly, all four infected participants had received four vaccine doses and had a history of prior SARS-CoV-2 infection.
Despite their infections, these individuals exhibited mild symptoms at the time of testing. Notably, the prevalence of asymptomatic infections observed in June 2022 did not recur in either March or June 2023. The study findings underline the persistent and ongoing transmission of SARS-CoV-2 Omicron, emphasizing the need for continued vigilance and surveillance. Encouragingly, a trend toward lower prevalence in June 2023, as compared to the same period in 2022, was noted. This observation might hint at potential seasonal effects influencing the spread of the virus.
Continued research is crucial to better understand these dynamics and to promptly identify any emergence of novel variants that might have an increased capacity to evade the immune responses elicited by current vaccination regimens and prior infections. The saga of SARS-CoV-2 Omicron continues to unfold, revealing the intricate interplay between viral transmission, vaccine efficacy, and seasonal influences. As HCWs and researchers collectively navigate these challenges, the importance of sustained surveillance and analysis cannot be overstated.
This remind us that the battle against the pandemic remains ongoing, requiring steadfast commitment and adaptive strategies to safeguard public health.