Breakthrough study reveals caffeine's potential protective role in reducing parkinson's disease risk among high-risk individuals
---
Asian population study shows significant interactions between lrrk2 gene variants and caffeine consumption in parkinson's disease risk
Abd. Kakhar Umar
Tuesday, 05 September 2023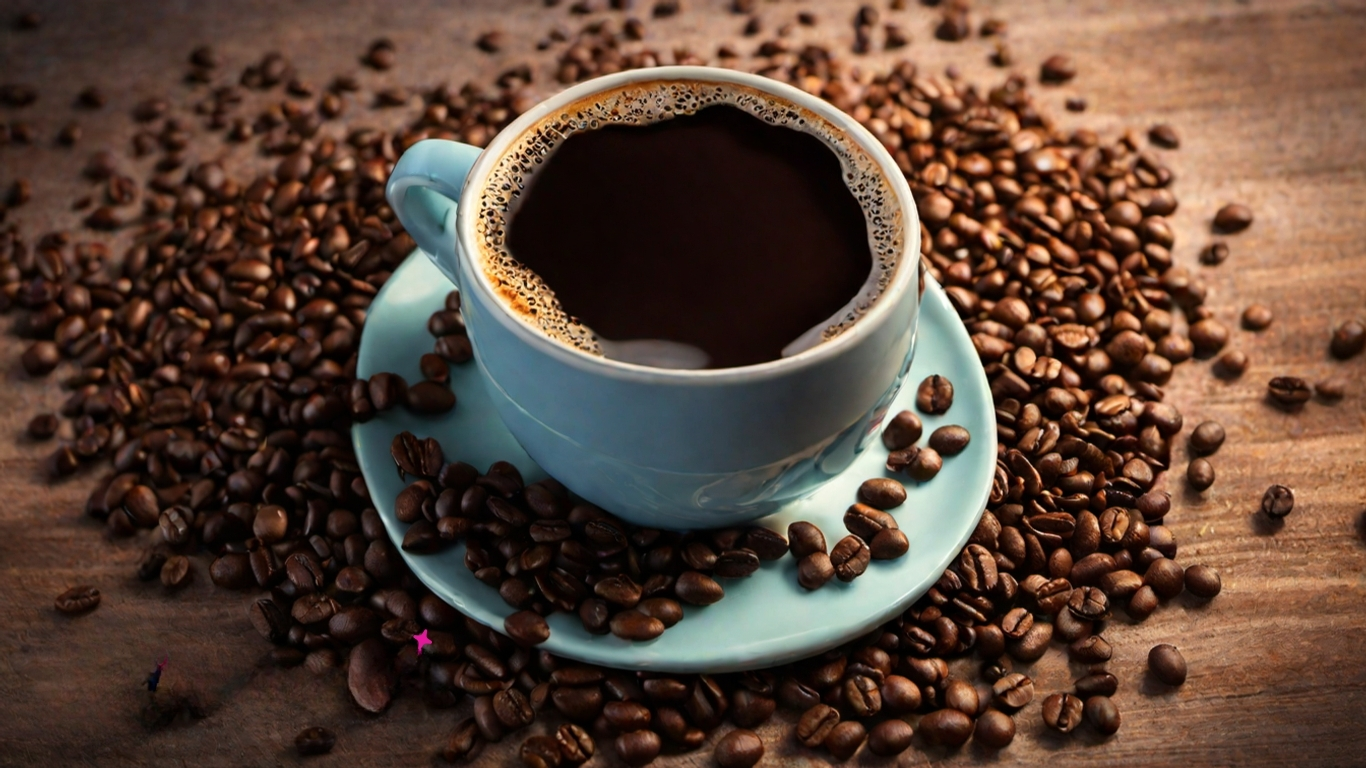 ETFLIN original image generated by AI
In a groundbreaking study conducted in an Asian population, researchers have uncovered significant interactions between specific LRRK2 gene variants and caffeine consumption, shedding light on a potential protective effect against Parkinson's disease (PD) (1). The study, which examined over 4,000 subjects, suggests that caffeine intake may mitigate the risk of PD, particularly among individuals genetically predisposed to the disease.
The study, led by a team of scientists, examined data from 4,488 subjects, including 1,790 PD patients and 2,698 controls, focusing on LRRK2 gene variants. The results revealed striking findings: asymptomatic carriers of specific LRRK2 risk variants who consumed caffeine demonstrated a significantly reduced risk of developing PD.
Key findings from the study include:
Reduced PD Risk: Among individuals with specific LRRK2 risk variants, those who consumed caffeine had a considerably lower risk of developing PD than non-caffeine drinkers with the same genetic profile.

Genetic Variants: The study identified three LRRK2 variants, G2385R, R1628P, and S1647T, which showed interactions with caffeine consumption. These variants are associated with different mechanisms related to LRRK2 protein function.

Homozygous Mutants: The study did not analyze the associations between homozygous mutants and PD due to their lower allelic frequency, but it found significant interactions in heterozygous carriers.

Interaction Complexity: The study also revealed complex interactions between genetic risk, caffeine consumption, and PD risk. Caffeine appeared to compensate for genetic risk, especially among high-risk individuals.

Dose-Response Effect: Although dose-response analysis indicated a trend of higher caffeine intake associated with lower PD odds among risk variant carriers, these results did not reach statistical significance due to individual variability in caffeine responses.
These findings significantly impact understanding of the relationship between genetics, lifestyle factors, and PD risk. The study suggests personalized interventions, such as dietary recommendations and lifestyle modifications, could be explored for individuals at high genetic risk for PD.
Lead researcher Eng-King Tan commented on the study's significance: "Our study highlights the potential of caffeine consumption to reduce Parkinson's disease risk in high-risk individuals. Understanding these gene-caffeine interactions may pave the way for future neuroprotective interventions and clinical trials."
While this study provides crucial insights, researchers emphasize the need for further investigation and replication of the findings in different populations to assess the generalizability of the observed gene-environment interactions.
Reference
1. Caffeine intake interacts with Asian gene variants in Parkinson's disease: a study in 4488 subjects Ong, Yi-Lin et al. The Lancet Regional Health – Western Pacific, Volume 40, 100877