Study reveals mechanisms of SARS-CoV-2 resistance to nirmatrelvir
---
Researchers have uncovered critical insights into how SARS-CoV-2 can develop resistance to the widely used COVID-19 therapeutic, nirmatrelvir
Abd. Kakhar Umar
Monday, 11 September 2023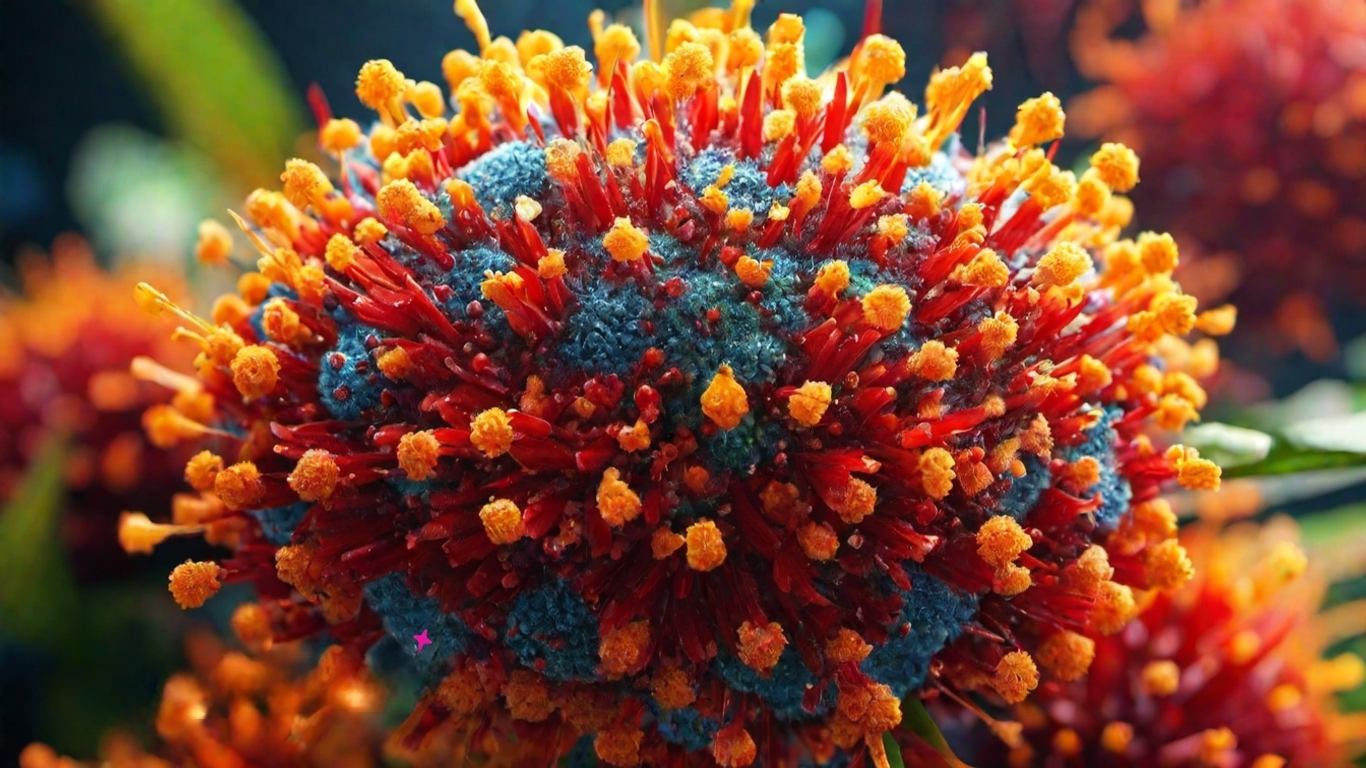 ETFLIN original image generated by AI
Researchers have uncovered critical insights into how SARS-CoV-2 can develop resistance to the widely used COVID-19 therapeutic, nirmatrelvir (1). The study explored various mutations in the virus's main protease (Mpro) and their impact on drug resistance and enzyme activity.
The research, which investigated eight essential Mpro mutations, found two common pathways for the virus to develop resistance to nirmatrelvir:
Direct Decrease in Drug Binding: Mutations in specific subsites of Mpro, such as S1 and S4, directly lower the binding affinity of nirmatrelvir. This reduction in drug binding also affects the binding of Mpro substrates, resulting in a loss of enzymatic activity and impaired viral replicative fitness.

Enzyme Activity Enhancement: Other mutations in subsites like S2 and S4' don't directly impact drug binding but instead increase the enzymatic activity of Mpro. These mutations compensate for the loss of enzymatic activity caused by binding-site mutations, leading to drug resistance while retaining viral fitness.
The study also examined ensitrelvir, another Mpro inhibitor, and found a similar resistance pattern. However, ensitrelvir exhibited lower resistance levels due to differences in binding compared to nirmatrelvir.
These findings highlight the need to develop next-generation Mpro inhibitors with different binding modalities to effectively combat nirmatrelvir-resistant mutants. Such drugs could offer more comprehensive treatment options for COVID-19 and help prevent the emergence of drug-resistant SARS-CoV-2 variants.
Reference
1. Duan, Y., Zhou, H., Liu, X. et al. Molecular mechanisms of SARS-CoV-2 resistance to nirmatrelvir. Nature (2023). https://doi.org/10.1038/s41586-023-06609-0